Lately I have spent some time with a friend on building a temperature sensor network for my house. We used CAT5 cables for the wiring and DS18B20+ digital temperature sensors (~2.4€ a piece).
The network runs in two branches and is powered directly from the serial port so the sensors run on the phantom power.
The serial port connector is based on a schematic from this article (in Estonian). It's actually connected to a serial-to-USB converter which is plugged into the powered USB hub which in turn is plugged into the Beagleboard. I use the digitemp utility to read the sensors.
Since we used CAT5 cables there are still 6 wires left that can be used if we need to transmit external power for higher power actuators and/or sensors in the future.
The connection points to the one-wire network are done with RJ45 surface wall mount boxes.
Here's a picture of one splitter box for sensor connections and one sensor embedded directly into the box: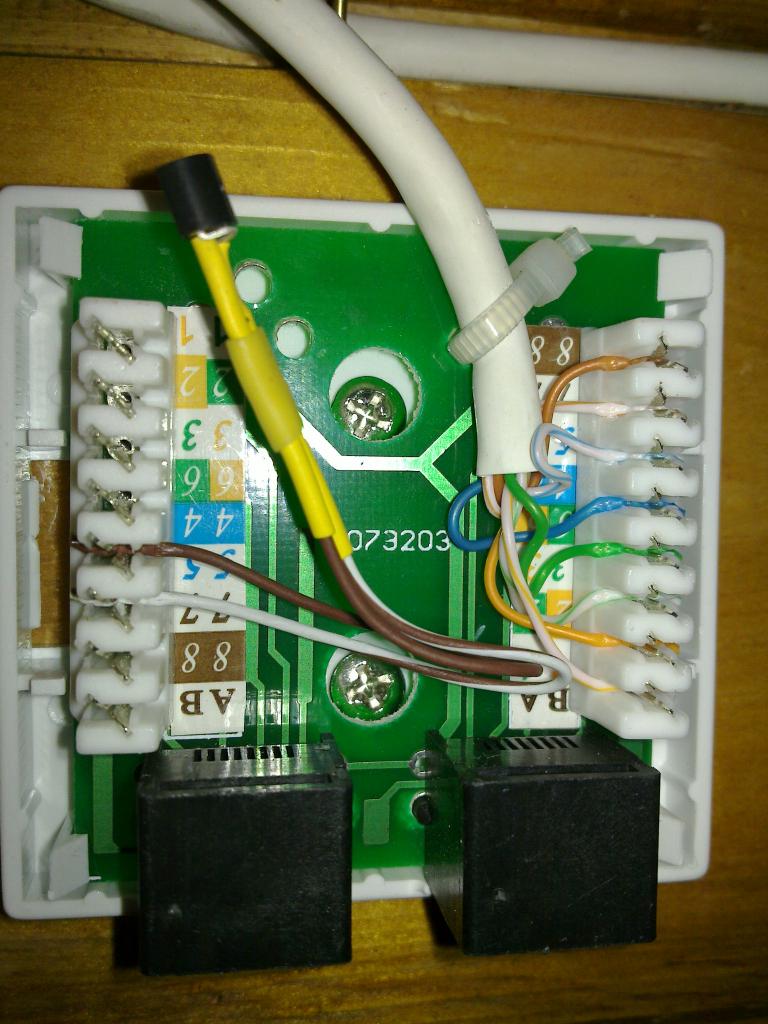 Here's what the sensor cables look like: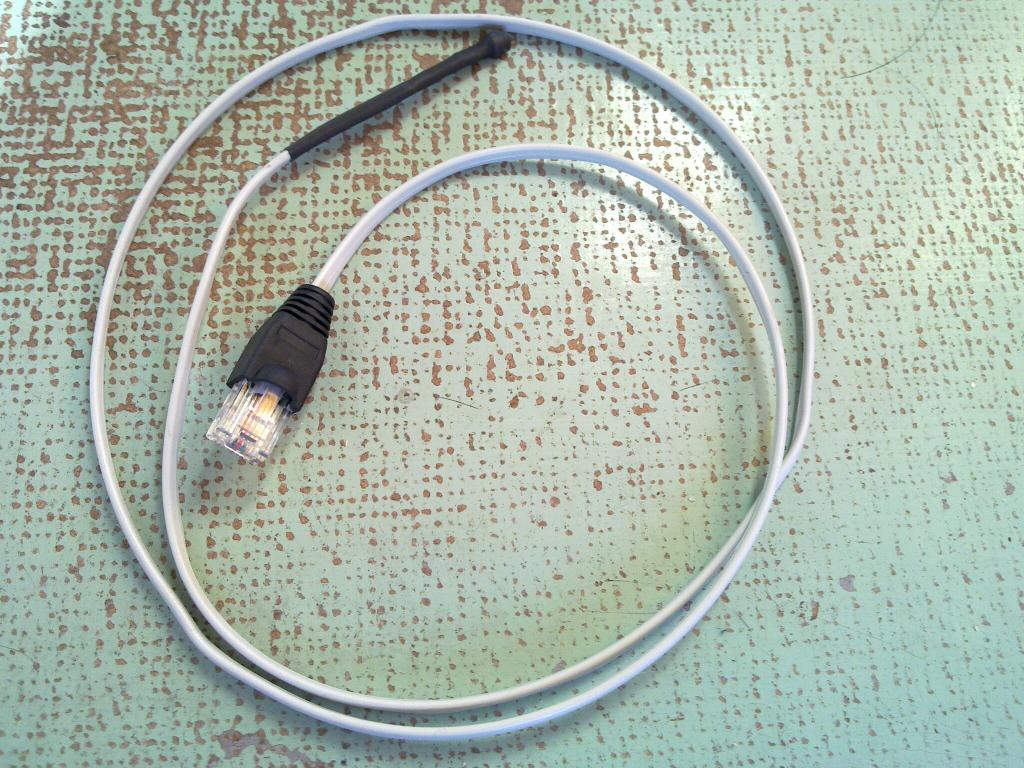 And finally here are a couple of graphs from last night: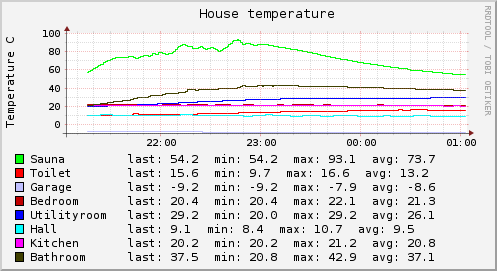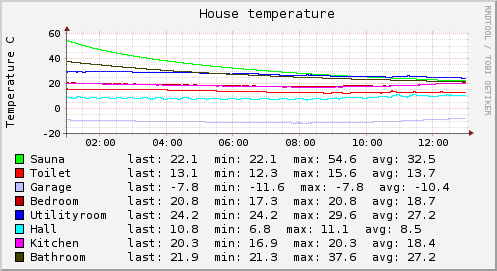 Live data is available @ pachube.