One of my long term goals is to create an outdoor robot that would automate certain kinds of gardening tasks. I have built some simple indoor robots over the years but haven't really gotten around to building something that can be used outdoors since there's a rather large gap in the complexity between these two environments.
For indoor robots you can basically just use toy car wheels directly attached to the servos and use simple wheel encoders to navigate. Outdoors you need a lot bigger wheels, DC motors, motor controllers, suspension, large batteries and preferably a shell that provides protection against the elements. Navigation also becomes a challenge – wheel encoders become rather useless because of the constant slippage and GPS is currently still far too imprecise for navigating in a garden.
So to avoid spending too much time on the mechanics I decided to get Dagu`s Wild Thumper 6WD platform which can handle uneven terrain well, as can be seen from the following demo video from Dagu:

Here's a picture of my Wild Thumper with Wild Thumper motor controller & 5000 mAh Li-ion battery: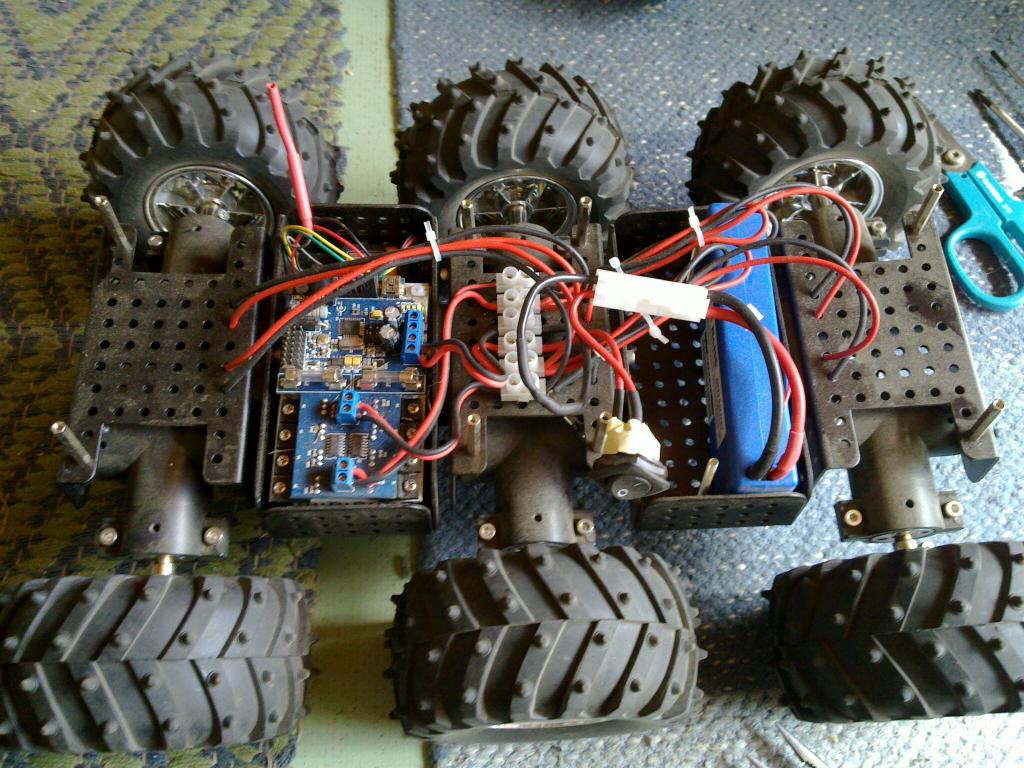 Here's my own first radio controlled test run:

And here's a demo of the steering with Nokia N900 accelerometers:

By the end of this year I hope to get it autonomously navigating in my garden which is a precondition for most of the interesting applications but is a very complicated task all by itself too.