I spent most of today working on my autonomous lawnmower project. What I currently have is this: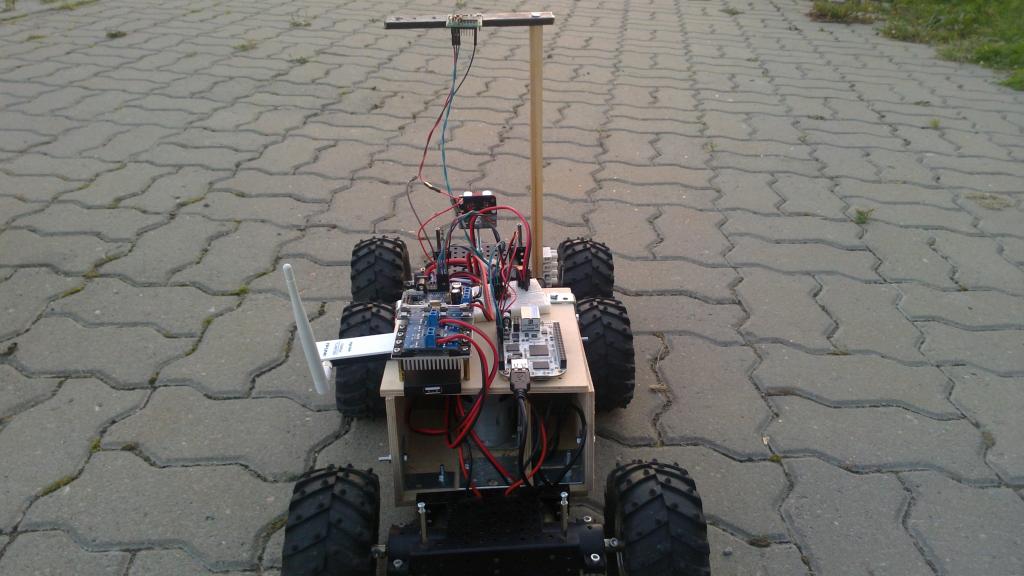 The main changes from the last prototype are the plywood box around the cutting motor and the relocation of the motor controller board to a higher place where there's more room and less chance of getting covered with wet grass. I also switched the main controller board from Nokia N900 to Beaglebone since I had a bit of trouble getting USB host mode & WIFI working together in a stable manner on the N900. Sadly I managed to fry my Beaglebone Black so I'm currently using an older generation Beaglebone that has so far served as my main automation controller.
There are still far too many fragile loosely connected wires all over the place and if you look carefully there's actually even a breadboard so I still have a lot of work to do before it's ruggedized enough for its intended purpose.